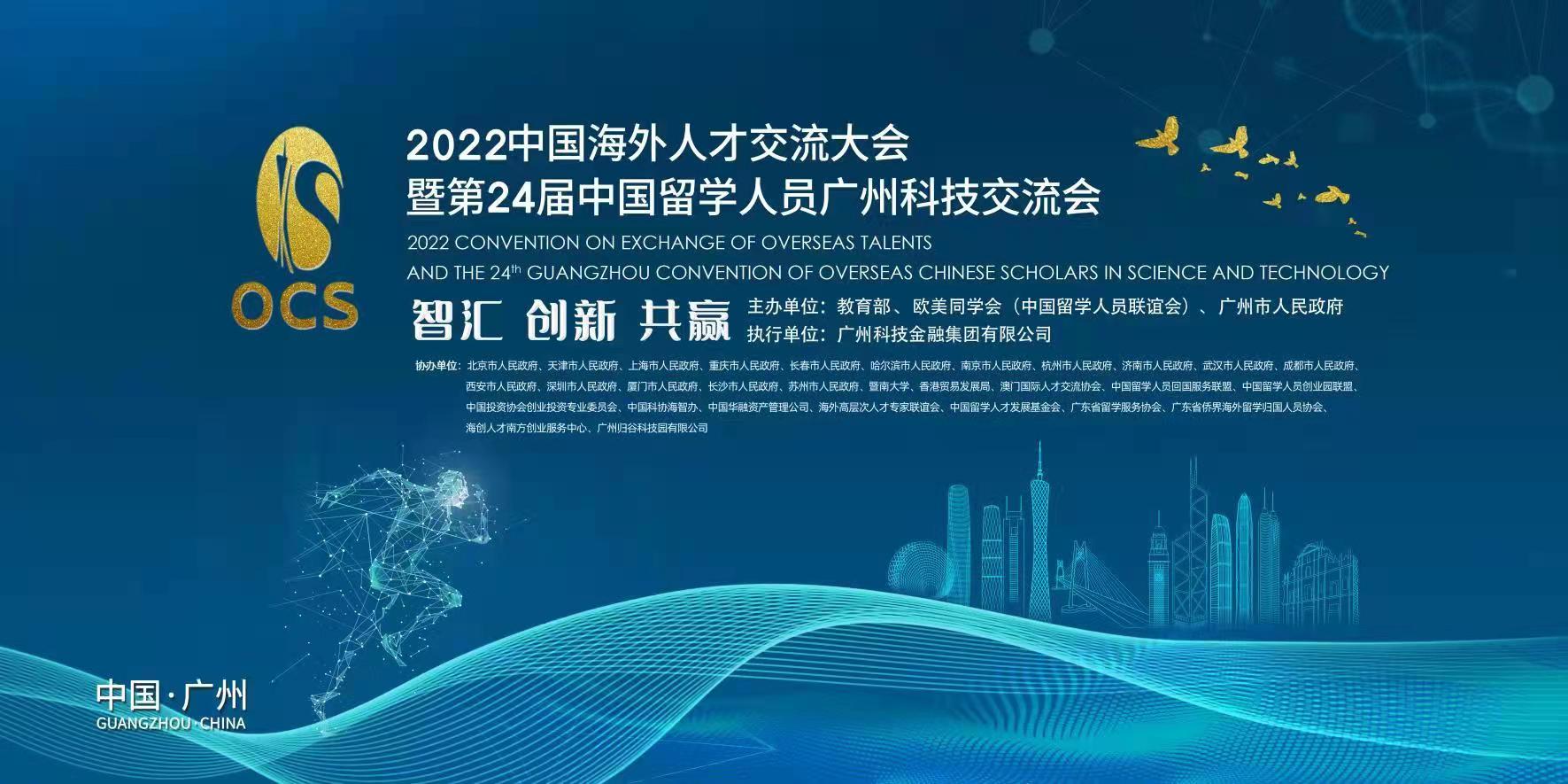 The Convention on Exchange of Overseas Talents and Guangzhou Convention of Overseas Chinese Scholars in Science and Technology ("OCS"), formerly known as Guangzhou Convention of Overseas Chinese Scholars in Science and Technology, has been successfully held for 23 sessions. The OCS will hold a series of events such as exhibition, negotiations, forums and salons to build a platform for communication and exchanges between domestic enterprises and overseas high-level talents. It is known as China's largest, most open, and most influential platform for the exchange of overseas talents and information on science and technology, covering all domestic and overseas talents. It is the "No. 1 brand for the exchange of overseas Chinese students and scholars".
The 2022 OCS upholds the purpose of "gatheringdomestic and overseas talents in the Greater Bay Area" with "Miles apart, close at hearts. Worldwide talents gather in Guangzhou" as the theme.
Hosts:
Ministry of Education, Western Returned Scholars Association (Overseas-educated Scholars Association of China), Guangzhou Municipal People's Government
Organizer:
Guangzhou Corkin Group Co., Ltd.
Innovative conference
Online and offline meetings covering domestic and overseas talents
"Main venue + branch venue + online venue"
Innovative talents attraction
Establish a routine mechanism for attracting talents and intellectuals
Build an overseas talent network and establish a system to introduce overseas talents
Innovative service
Rely on the online venue to conduct routine matchmaking, recruitment, and display services to hold "the OCS that never ends"
One-stop full-chain service mechanism for talents and project implementation
Participants:
Overseas talents
Overseas talent associations, expert organizations, university students' federations at home and abroad, alumni associations, overseas incubators, overseas talent service organizations, etc.;
Overseas Chinese students, overseas Chinese, overseas talents, overseas returnees, foreign talents in China, etc.
Domestic institutions
Focus on attracting scientific and technological innovation and talent demanders: "major universities, major institutes, major scientific facilities, and major platforms" in national key cities; large-scale enterprises, high-tech enterprises, emerging tech unicorns, science and technology parks, and other science and technology institutions and talent service agencies, financial investment institutions such as venture capital institutions.